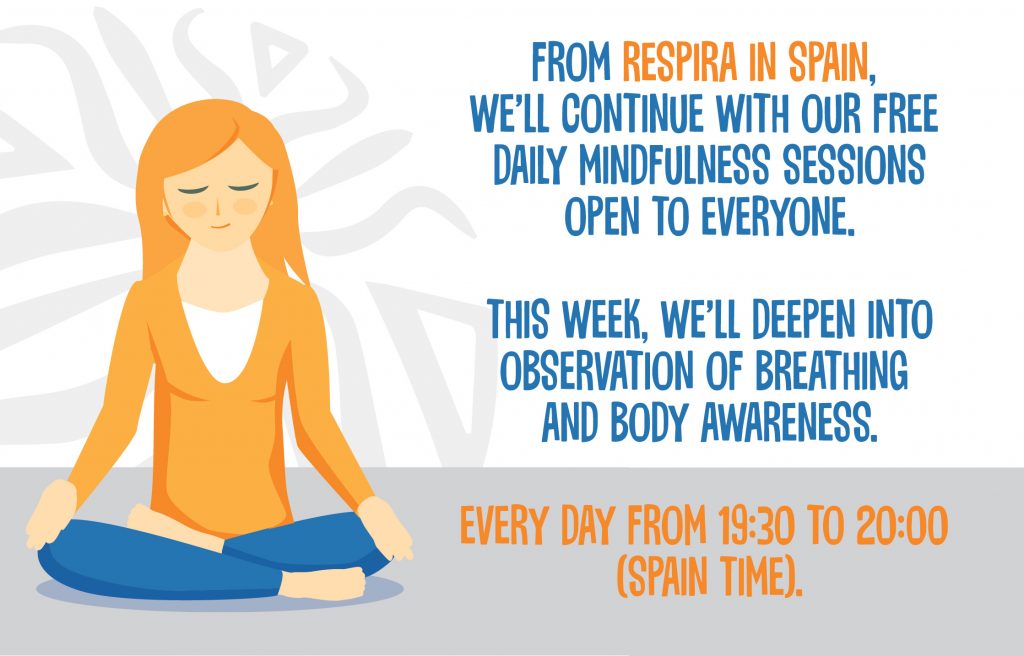 When the state of alarm was announced in Spain on March 13, my colleague Pilar and I immediately started discussing how we could serve our communities in these moments of uncertainty, anxiety, and fear due to the COVID-19 pandemic and the confinement.
Being both of us part of Respira en España (Breathe in Spain), a mindfulness-based organization, it became clear that we could offer free online guided mindfulness practices to regulate emotions, reduce stress and provide a space to cultivate self-care.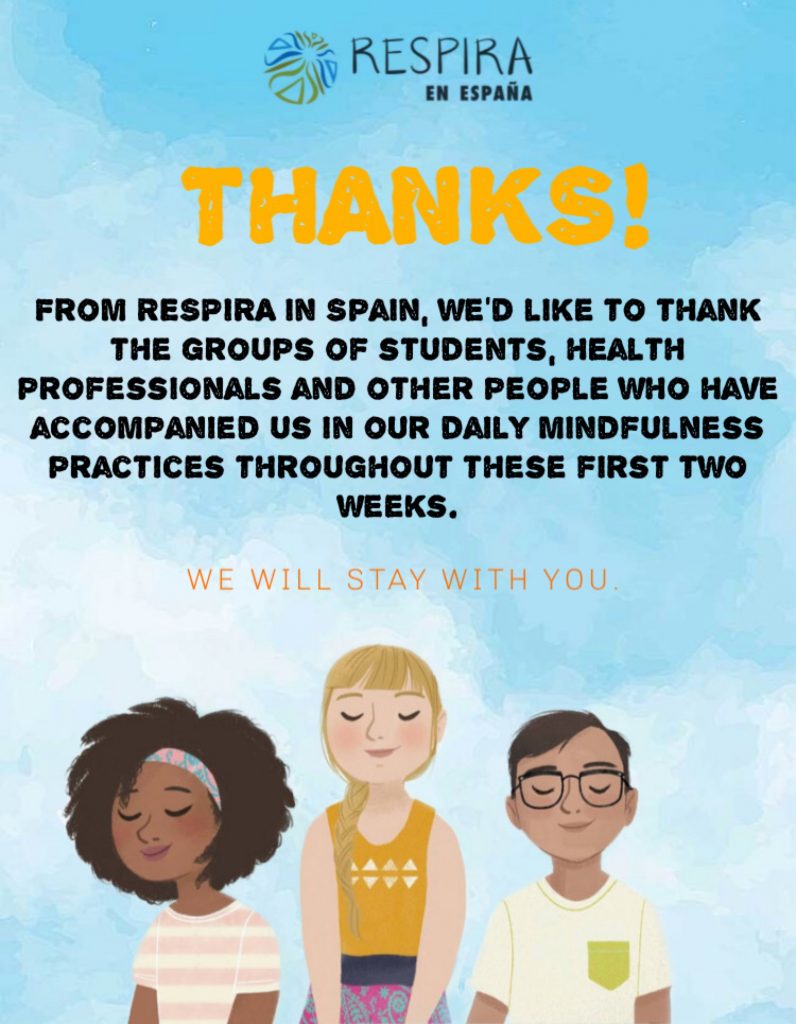 Mindfulness is a practice of personal development based on self-observation and mental training, widely supported by neuroscientific evidence. It fosters a sharper and more balanced presence
through a variety of simple but profound exercises.
A wide range of scientific research shows that regular mindfulness practice improves health, well-being, and quality of life by reducing stress, anxiety, and depression, and strengthening the immune system. It promotes resilience and emotional stability by encouraging more positive states of mind, facilitating social connection, and enriching interpersonal relationships.
Encouraged by friends and family, we then created an open daily practice for whoever wanted to try mindfulness practices or just felt the need to share in a group setting the fears and concerns that the current situation generated.
Very soon, we received requests from health personnel who were overwhelmed by the increasing number of people getting infected and dying from the virus; from international students who got to live the confinement far away from their homes; and from young peacebuilders who were facing the pandemic in addition to the current conflicts happening in their communities.
We have been continuously guiding those practices for almost eight weeks now, through techniques such as mindfulness of the breath, sounds and thoughts, acceptance of thoughts and feelings, body scan, and compassion.
This has been an incredible journey of "going inside when you cannot go outside", both for the people who are joining us online and for us, as we feel it has created an inspiring community where we collectively manage our fears and stress, as well as cultivate calm, self-care and consciousness compassionately.
---
Submitted by: Romeral Ortiz Quintilla
Country: Spain
UNAOC Programme: Youth Solidarity Fund (trainer)
Year: 2019-2020
Organization: Respira en España
Website: http://respiraenespana.org
Instagram: https://www.instagram.com/respiraenespana/
Facebook: https://www.facebook.com/respiraenespana/
---