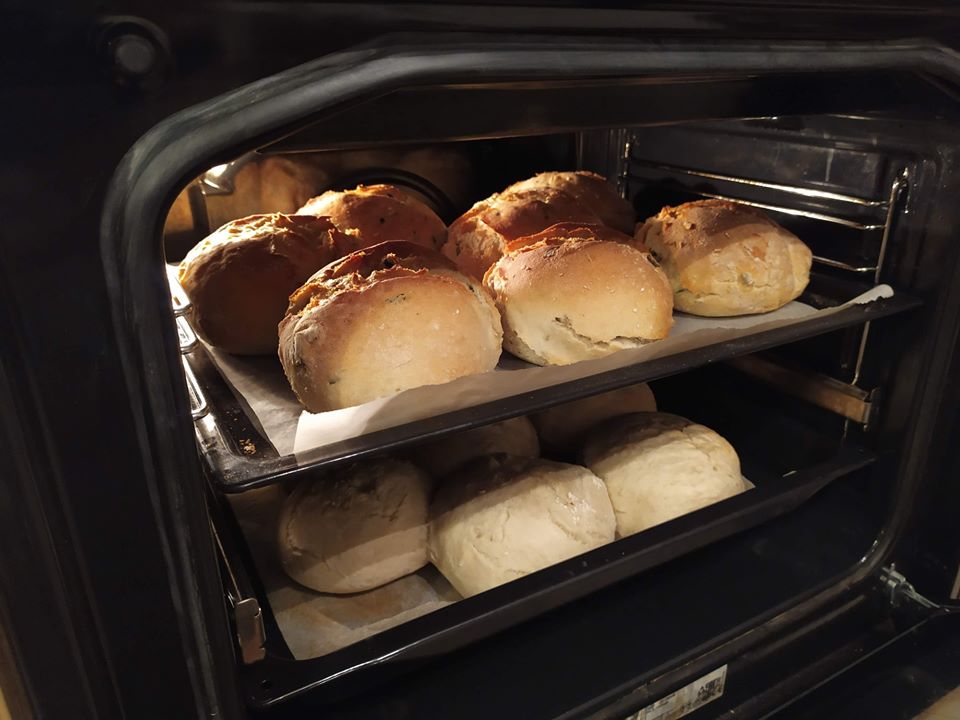 Now more than ever, we need something to connect and unite us, to help us feel the support of others and overcome loneliness. Bread-making, with its simplicity and universal symbols, is a powerful act of getting people together and coming up with collective ideas and solutions.
Therefore, on April 11, the Sofia Bread House, along with the Solidarity Kitchen Sofia, organized an Online Solidarity Bread event in which we used our high-touch methodology through the high-tech platform Zoom.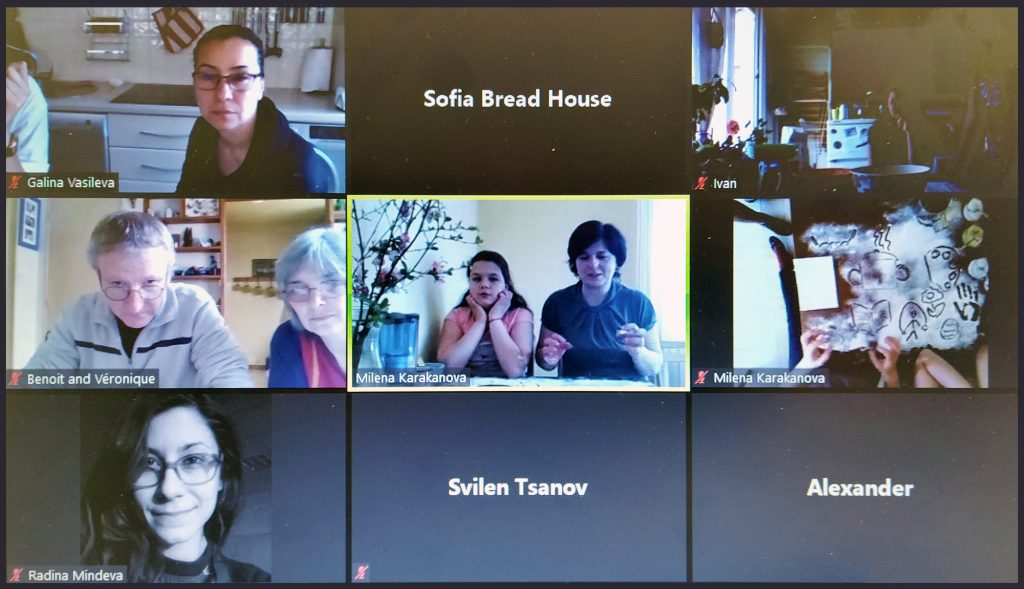 Around fifteen people took part in the online bread-making, and the group was very diverse – from volunteers to teachers, families, foreigners, etc. Through our creative method Theater of Crumbs, people turned their feelings and wishes for a supportive and healthy community into flour drawings and bread sculptures, as we discussed how we could support the people in need on the streets.
As a regular program happening once every month, the Solidarity Bread has brought diverse people together for sharing and exchanging ideas and opinions, feelings, and a sense of togetherness to help the most vulnerable, low-income, homeless people in our society. Indeed, the homeless and financially disadvantaged people are among the groups who suffer most from the consequences of COVID-19 as their social isolation is even bigger today.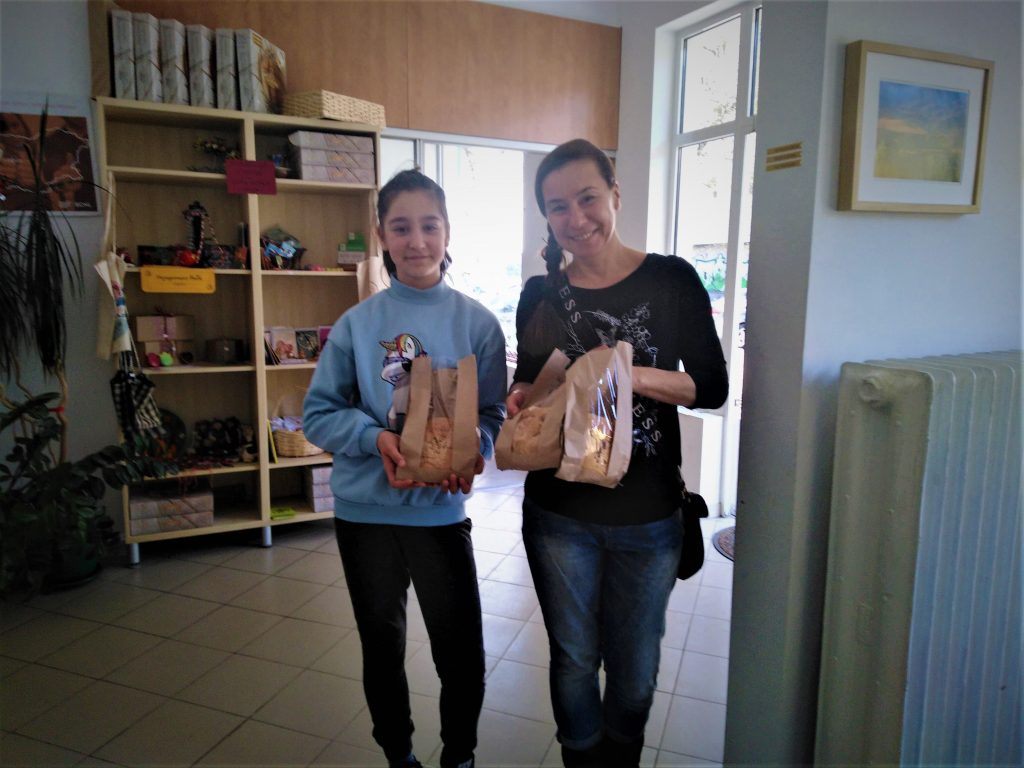 During this event, we prepared various types of bread, which later some of the participants shared with homeless people, showing solidarity with them and letting them know that there are people who care. Because if we use the metaphor of bread, we are all tiny specks of flour and only together can we form a strong and united dough – or dough-nations, as we like to say in the Bread Houses Network!
---
About: The Bread Houses Network organizes community bread-making events across more than twenty countries on five continents as tools for intercultural dialogue and community cohesion.
---
Organization: Bread Houses Network
UNAOC Programme: Intercultural Innovation Award
Year: 2016
Country: Bulgaria
Website: http://www.breadhousesnetwork.org/
Facebook: https://www.facebook.com/BreadHousesNetwork/
---