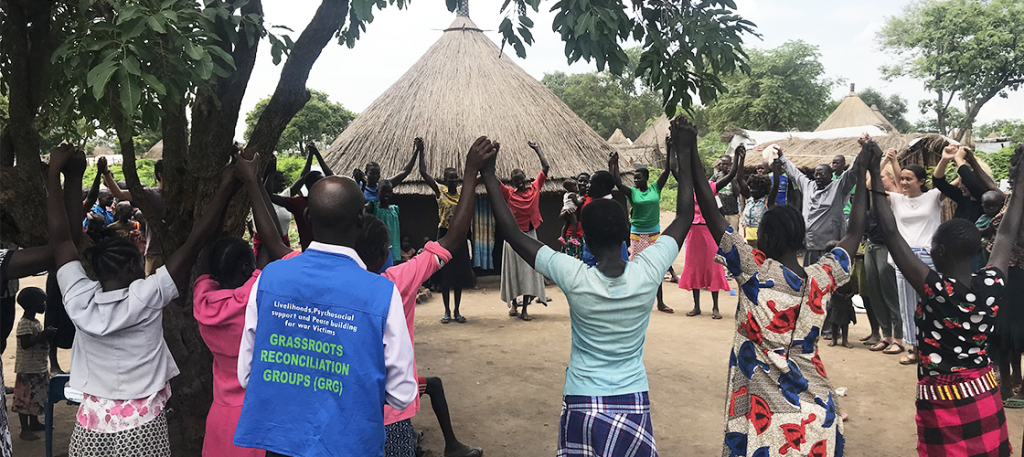 Since the first confirmed case of COVID-19 in Uganda, some of the communities in northern Uganda have believed that the virus was caused by evil spirits, which resulted in the performance of rituals to "push the spirits back to the West." Many foreigners within the communities also begun to be victims of hate speech, including being called names such as "Corona."
With the Ugandan government playing a more active role in taking control of the virus and disseminating accurate information from the World Health Organization (WHO) at remarkable speed, many of the precautionary measures from the WHO and the government of Uganda has been translated into local languages to raise awareness among various communities, especially those in remote, hard-to-reach areas with limited access to digital information, which is itself a challenge among the communities relying on local radio for updates.
Many community members in northern Uganda continue to be threatened by the virus as news of death cases from foreign countries increases by the day. Businesses, schools, public and private transport are all shut down as a way to minimize the spread of this deadly virus.
As an organization, Grassroots Reconciliation Group (GRG) is actively involved in mitigating the impact of COVID-19. GRG has participated in regional disaster preparedness meetings that covered topics such as food security, health, and locust swarms, which are also currently affecting East Africa.
In response, GRG has adapted its work patterns to safeguard the most vulnerable beneficiaries and staff in the region. All staff have quickly and efficiently adapted to working-from-home, seamlessly adopting a more digital, online form of communication and cohesion and forming an even more robust support network for its staff and beneficiaries.
In the post-COVID-19 period, GRG hopes to support its beneficiaries through psycho-social programs that tackle the stigma and mental health effects of losing family members and friends to the virus.
A concern now is that many people are not going to the hospital to receive treatment for other issues, such as Malaria, for fear of the stigma surrounding COVID-19. GRG is prepared to support its beneficiaries in the complex aftermath of the pandemic.
---
Submitted by: Magdalen Fatima Amony, Country Director
Organization: Grassroots Reconciliation Group
About: Grassroots Reconciliation Group helps traumatized and stigmatized former child soldiers reconcile with their war-affected communities in northern Uganda through innovative socio-economic and peacebuilding programmes.
Country: Uganda
UNAOC Programme: Intercultural Innovation Award
Year: 2019
Twitter: https://twitter.com/grassrootspeace
Facebook: https://www.facebook.com/grassrootspeace
---