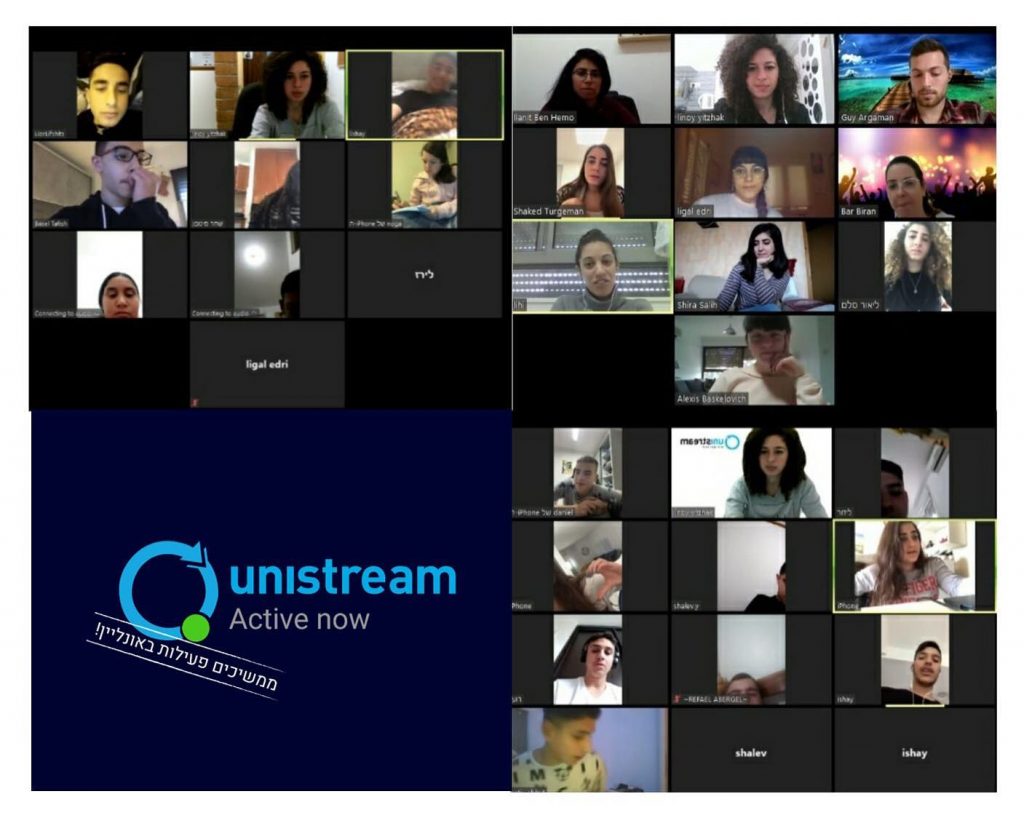 Over the past few months, even before the current pandemic, Unistream has been working hard to adapt its curriculum and programs in ways that integrate online learning and remote work. While the Coronavirus has necessitated a swift transition from physical to virtual learning, it has also presented the organization with an opportunity to harness the knowledge, experiences, and capabilities we gained into nearly full implementation in light of the swift transition.
As participants, staff, and partners' safety and health are of paramount importance, Unistream is following all directives of the Israeli Government, Ministries of Health and Education, and other relevant bodies as well as making judgment calls on a day to day basis.
Since 15 March, all activities have been transferred to online platforms. We are happy to report that our program participants, from our Entrepreneurship Centers, one-year programs, and alumni, are very cooperative. In light of their new restrictions, it seems that they are thankful and even enjoying the short respite Unistream's online activities are providing them.
With regard to Unistream's staff, the entire staff members are working from home, carrying out work meetings, and investing great efforts in continuing Unistream's activity in the best way possible.
During times like these, we have an even greater commitment to continuing our activities – ONLINE – providing our youth and alumni participants with a sense of routine and connection!
We look forward to better times and continue to work with that in mind.
---
Organization: Unistream
Country: Israel
UNAOC Programme: Recipient of the Intercultural Innovation Award (2016)
Unistream is an organization that encourages and promotes intercultural dialogue and understanding between Muslim Arabs, Jews, and Christian Arabs from resource-scarce communities who typically lack opportunities to interact. It utilizes the powerful tools of educational and entrepreneurial platforms to create real connections. The rationale behind the work of Unistream is that socio-economic mobility is a peacebuilder. By equipping unprivileged youth from diverse, marginalized populations with a practical toolbox of business skills, networking experience, and the ability to successfully interact with members of other groups, Unistream promotes the full inclusion of socio-economically disadvantaged Arab- and Jewish Israelis into Israeli society and the workforce in particular.
Facebook: https://www.facebook.com/unistream
Instagram: https://www.instagram.com/unistream_/
---