In response to the growing health crisis, we have witnessed an impressive and essential shift in how schools educate their pupils. The creative use of online teaching has become the central method of education. Educators around the world have created and shared resources designed to support learning in the home.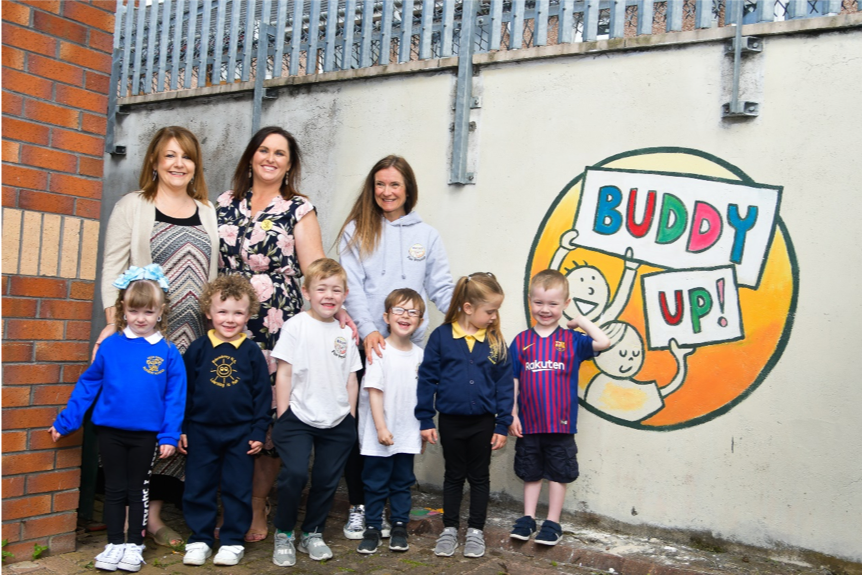 We know that the school environment cannot be easily replaced. The classroom, the playground, and the assembly hall hold an innumerable number of lessons every day. Through encounter and play, children learn from one another.
Through the "Buddy Up!" initiative, we have had the privilege of working with schools across Northern Ireland. Schools and pupils work in partnership across traditional community divides, sharing space and stories, to transform their understanding of one another. They welcome one another in their schools, taking turns hosting and being hosted. Children build connections in these shared spaces, making small but significant steps towards a shared society.
These programmes have been postponed and school buildings have largely become empty. However, while most children are staying in the home, schools continue to provide nurture and support from afar.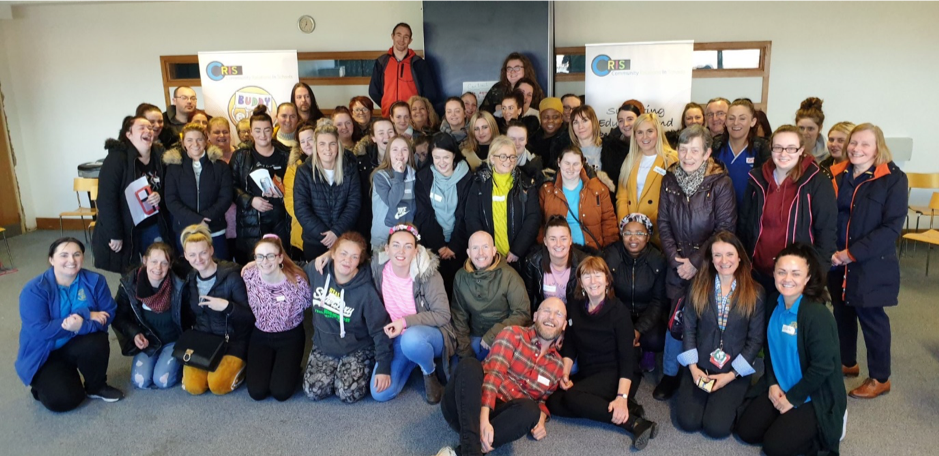 Teachers in our partner schools have streamed bedtime stories for their classes and set creative challenges for families to complete. A network of parents and carers from the two North Belfast schools who developed "Buddy Up!" have continued to support one another after twenty years of shared work. Despite the physical distance, children have retained a clear sense of their school as a supportive community of care.
As an organization, we have sought to support schools and families in the small ways that are available.
This has included sharing our own programme materials online and nurturing the network of "Buddy Up!" partner schools. We have also spent time reflecting on our programme and planning the launch of the "Buddy Up!" digital media resource. With these, we hope to encourage more schools to "Buddy Up!" in the future.
In these times of pause and concern, we will continue to reach out to our partners, in schools and communities, knowing that soon, we will shake hands again.
---
Organization: Community Relations In Schools (CRIS)
Initiative: "Buddy Up!": A School-Based Peace-Building Approach
Country: United Kingdom of Great Britain and Northern Ireland
UNAOC Programme: Recipient of the Intercultural Innovation Award (2017)

Buddy Up! is an interschool peacebuilding programme led by a charity based in Northern Ireland called Community Relations In Schools (CRIS). With Buddy Up!, CRIS works with Catholic and Protestant schools across Northern Ireland to support a shift in experience and narrative about Northern Ireland–from intolerance to intercultural acceptance, distrust to empathy. With this initiative, students from different schools and backgrounds are "buddied up" during programmes of play and learning. CRIS shared the story below with us about how they are coping with the pandemic.
Website: http://www.crisni.org/
Twitter: https://twitter.com/_CRIS_NI
Facebook: https://www.facebook.com/communityrelationsinschools/
---