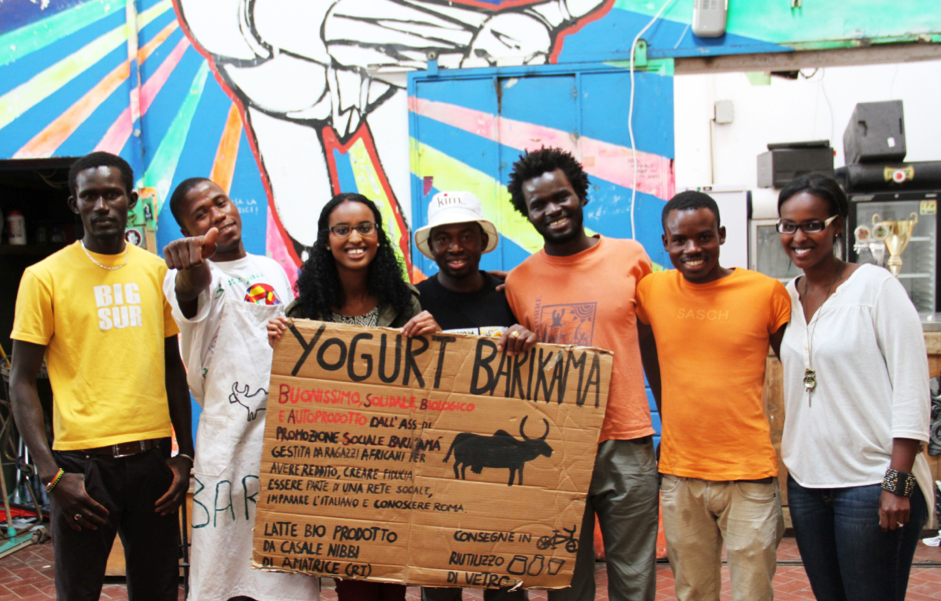 Despite all of the suffering and uncertainty caused by the COVID-19 pandemic, there are inspiring stories of what happens when communities come together amid a crisis. Recently, I came across a story from the Guardian about African migrants delivering food to local families in Rome under lockdown. It was not until I clicked on the link that I recognized the group.
The story is about Barikama, a co-operative started in 2011 by a group of African men from Mali and Senegal. They sell organic yogurt and fresh produce to markets across the city.
We met the group in the fall of 2013 while working on a multi-media project called Living at the Border, about the everyday lives of refugees and migrants in Italy. I can still remember the interviews as they painfully recounted the daily racism and abuse they experienced as farm laborers in the town of Rosarno. After a protest led to clashes with the locals, many of the migrants were forced to leave town. The founders of Barikama were among those who became homeless in Rome. With the help of a local NGO, they were given a place to sleep and workspace in an abandoned textile factory. That is where Barikama was born.
Sulieman, one of the founders, shared that the name of the co-operative means "resistance" in their local Malian dialect. As the co-operative grew, they employed other young Africans. In our interview, Sulieman talked about wanting to give opportunities to other refugees and migrants who faced discrimination in the Italian job market. In 2016, we followed up with the team and learned that they had since expanded the business and relocated to a larger facility.
The beauty behind this story is that these men did not let their experience of hate in Rosarno define them. Today, they are on the frontlines of the COVID-19 crisis in Italy, spending long hours working in the fields and the warehouses to deliver food to families. While much of the world is on lockdown, refugees and migrants are part of the essential workers who keep their communities fed, healthy, and safe in times of need.
---
Submitted by: Roda Siad
Country: Canada
UNAOC Programme: UNAOC Fellowship
Year: 2015
Twitter: @ro_siyaad
---