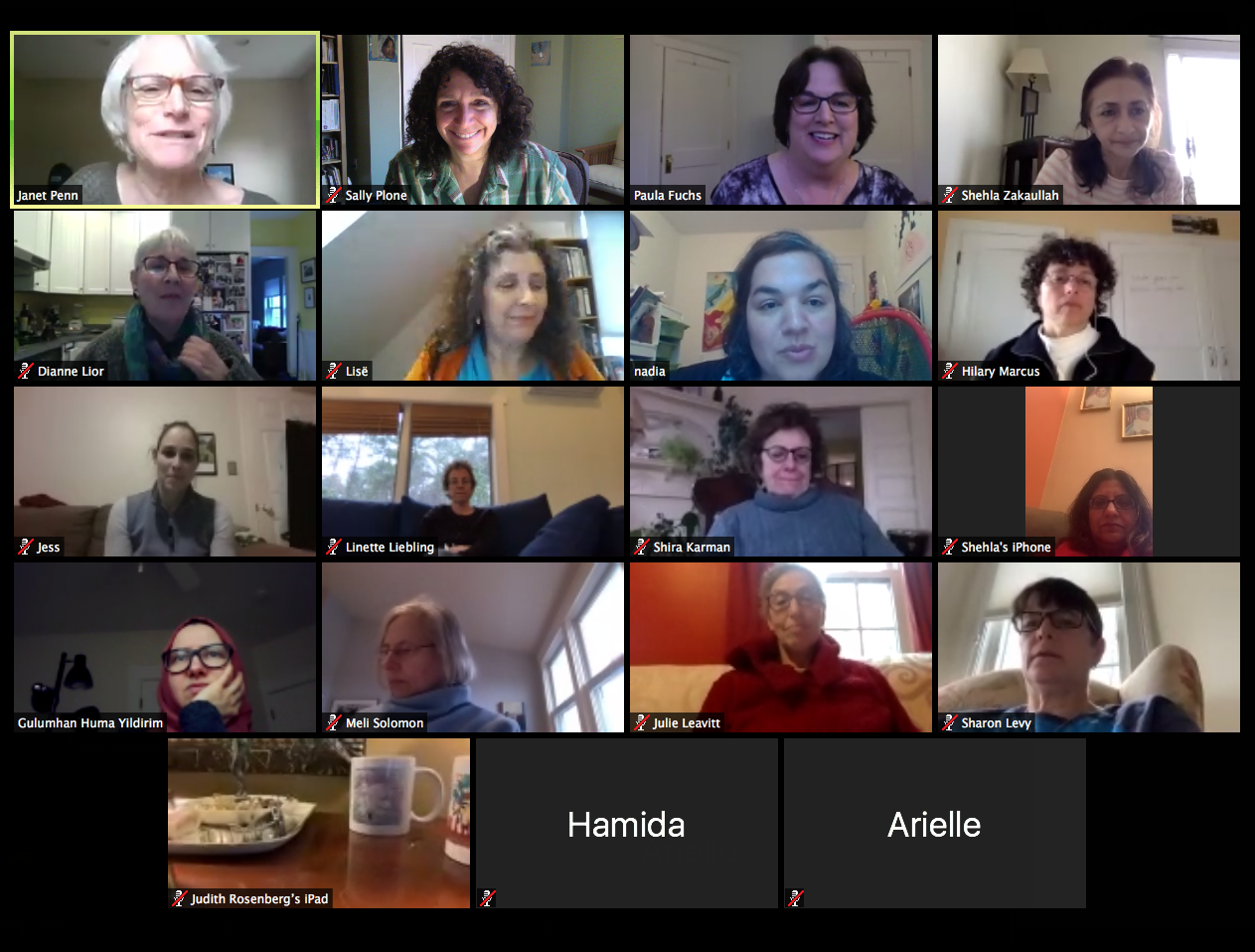 The Sisterhood of Salaam Shalom is all about connectivity. Immediately, we moved all of our in-person interactions to digital access. The central office is providing access to the online platform, training, and scheduling for all chapter meetings. The members are so grateful to have one another during these trying times. Although we have to practice social distancing, we are committed to practicing spiritual connectivity! For many, this is the only safe place they have to share their concerns, frustrations, and to ask for help without having to burden family members. Here are two incredible examples of what is happening:
During a virtual chapter meeting, a woman who suffers from a chronic disease mentioned that she is petrified that she will not be able to continue getting the prescription treatment that she needs. She said that she received notice that the medicine may become unavailable due to shortages. One of the other members' husband owns a pharmacy. This woman took down all of the information about the medication and put away six months of stock to ensure that this medication will be there for her fellow chapter member!
One of our members saw a post on the Sisterhood Facebook page, where members were posting about masks. The one member noted that she couldn't find any and was very concerned that her elderly parents did not have a mask. Several members came forward and mailed masks to this woman's home—enough for her, her spouse, and her parents.
---
About: The Sisterhood of Salaam Shalom is a Muslim-Jewish grassroots organization in North America that focuses on interfaith engagement to build the respect, trust, and relationships necessary to protect one another from hate. It is based on the premise that it is easy to hate someone you do not know, but when you know someone, it is harder, and when you care about them, it is almost impossible. Members develop relationships through chapter meetings, regional and international gatherings and traveling together, and go from being strangers to friends, to sisters. Training and resources provide the tools and confidence to react quickly to incidents in their community and to stand together in the face of hate. Members rise against negative stereotyping and prejudice towards one another and their communities. The Sisterhood of Salaam Shalom has reached thousands of women and girls, changing the way the two faith groups view each other, celebrating their commonalities and respecting their differences.
---
Organization: Sisterhood of Salaam Shalom
Country: USA
UNAOC Programme: Intercultural Innovation Award
Year: 2019
Website: https://sosspeace.org/
Facebook: https://www.facebook.com/groups/516079245151121/?ref=nf_target&fref=nf
Twitter: https://twitter.com/sosspeace