In Sweden, we have not experienced the same mandatory lockdowns that many other countries have had to face. Our youth centers and offices are still open, as are primary schools. Yet many people are staying home to protect themselves and loved ones. Many of our youth are voluntarily limiting their activities and social interaction to protect family members who are elderly or vulnerable. Some are even staying home from school to protect their parents. Children and youth are often not scared for their own health, but show compassion for others. 
The other day my own grandchild, who is eight years old, overheard one of his teachers lamenting that the fact that there was no toilet paper in stores. Directly after school that day, he went to his bathroom at home, took a toilet paper roll from the cupboard, and packed it in his small school bag to bring to his teacher the next day!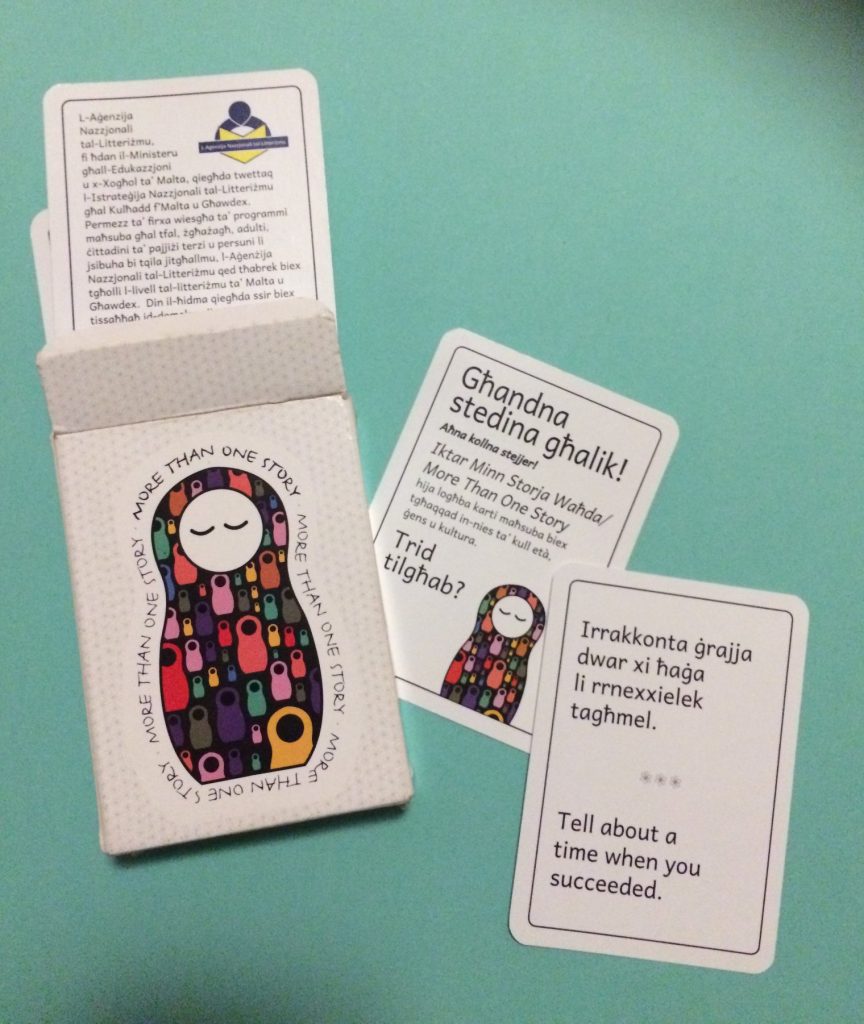 Of course, all the lockdowns limit the number of people who can meet over borders and cultural boundaries. They also limit the number of people who can play our bridgebuilding card game, More Than One Story, which received the Intercultural Innovation Award of UNAOC and BMW Group in 2014. Therefore, we were happy to learn that our partner in Malta, the National Literacy Agency of Malta, has started an initiative to encourage families and others to play More Than One Story at home or online as a meaningful way of getting to know others during these difficult times. They are putting up new cards four times a week. 
We hope that people around the world will continue to find ways to meet and learn to know people of different ages, backgrounds, and cultures so that we may be reminded of all the great things we have in common.
---
Author: Seth Selleck, Founder and Project Coordinator, More Than One Story project
Organization: Department of Culture and Leisure, Municipality of Simrishamn
Country: Sweden
UNAOC Programme: Intercultural Innovation Award
Year: 2014
Website: https://interculturalinnovation.org/more-than-one-story/ 
---